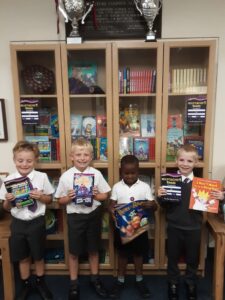 Well done to our first Headteacher award winners for 2023-2024.
All children who achieve a Headteacher Award are able to choose a book of their choice from from our book trophy cabinet.
Our first Headteacher awards. Congratulations to the successful first award winners who have showed great positivity, responsibility, respect and great effort in everything they have done since returning to school.