Welcome back to the new school year.
The first few days of the new school year have flown by with the children acting responsibly, respectfully and being all round amazing members of our community. We introduced the children to the new 'trophy cabinet' of books we have in reception and how they can earn a book to take home. Our new headteacher awards were shared with the children. The children decided that they would be rewarded a headteacher award for the following reasons:
Be respectful
Be resilient – We never give up
Good progress in our work
Be the best that you can be
Be kind / helpful / polite / responsible / caring
Persevere
Be positive and have a go
Learn from our mistakes
Be proud of our community
Grasp every opportunity
Be excellent
I look forward to awarding our first ever Headteacher awards on Monday to one child from each year group.
---
Class 4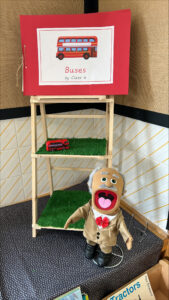 – This week, Grandad Fantastic brought us a red double decker bus! This inspired us to learn more about buses and read the story 'The Naughty Bus' by Jan and Jerry Oke. We then worked together to write our own non-fiction book about buses.  Yesterday, we were shocked to find someone (or something) had destroyed our reading corner!!! We are still not sure how it happened!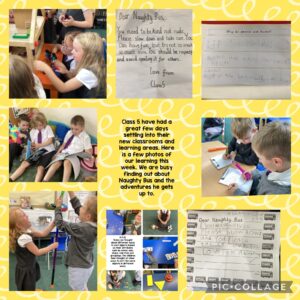 Class 6 have been busy learning all about buses and making an information booklet all about them. Someone, or something, has messed up our book corner this week…….and we're now wondering if it was the 'naughty bus' from our text. The children had to give the bus a good talking to about following the rules and they wrote him a letter to tell him to behave better!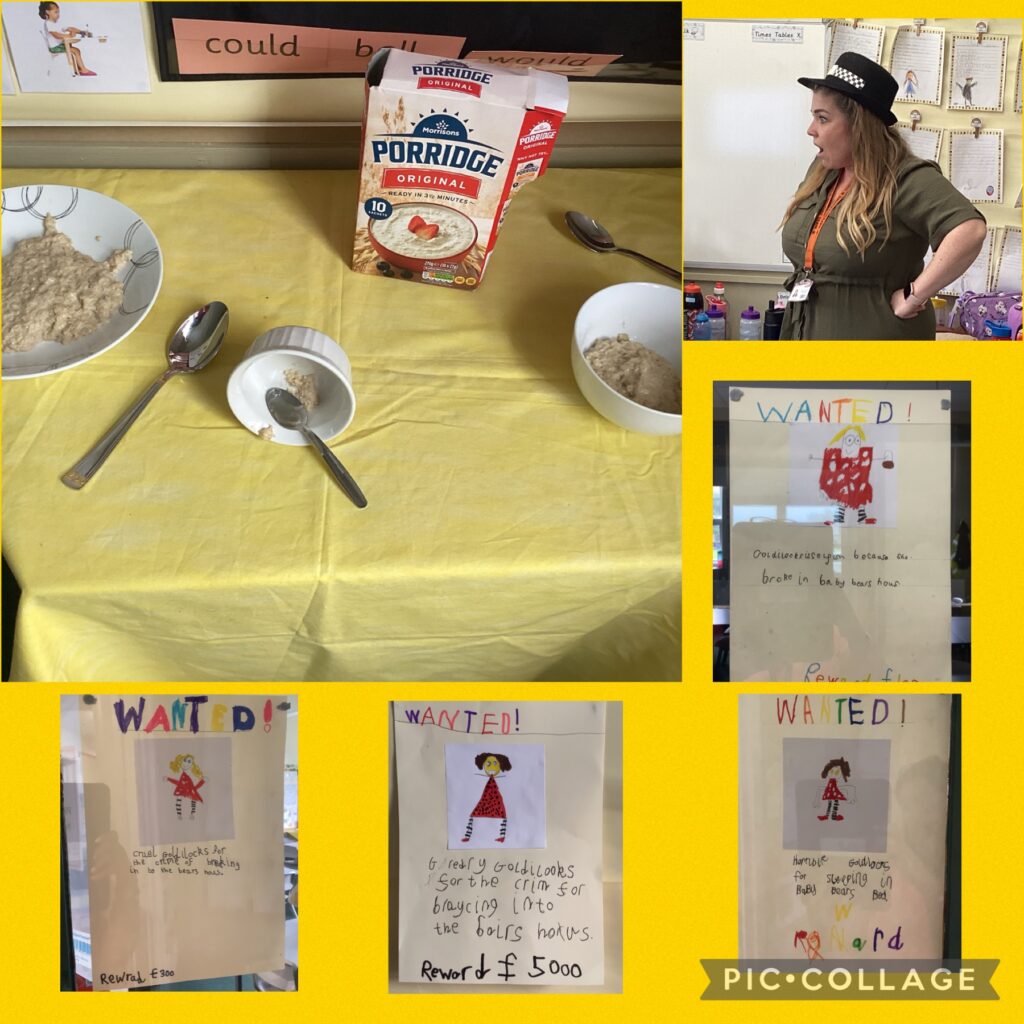 Year 2 had a visit from the three bears this week and what a commotion it caused! Empty porridge bowls were left everywhere! PC Valancius was shocked at what she found in Miss Palmer's class! The children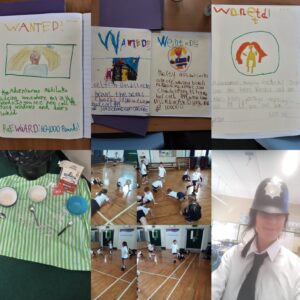 created wanted posters to try and locate Goldilocks!
Class 7 have made a fantastic start to their Year 2 journey!
We had a very worrying surprise at the start of the week as Godilocks ruined the poor bears porridge picnic so officer Richardson asked for our help! The children have written brilliant wanted posters to spread around school to hopefully help the police catch that sneaky Goldilocks! The children also particularly impressed me in P.E as they worked collaboratively to solve team game problems!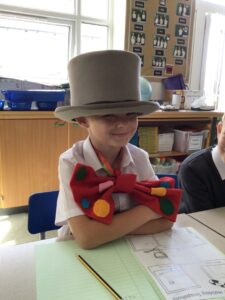 In class 10 we had fun at the circus as we launched our new writing theme 'Leon and The Place Between' by Grahame Baker-Smith.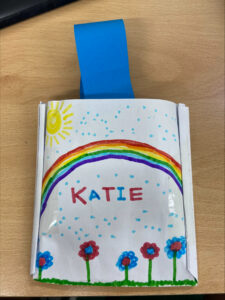 Year 4 –
What wonderful first week we have had in year 4. As a team we have all come together today and shared such wonderful things about all of our classes. First impressions are everything and our new year 4's have made us all extremely proud this week. Our short week has consisted of so much exciting learning. From partitioning numbers in maths, to writing poems about freedom in writing. The children have showcased their kindness by creating a kindness bag and having it filled with wonderful messages for their classmates. The perfect start to our year!