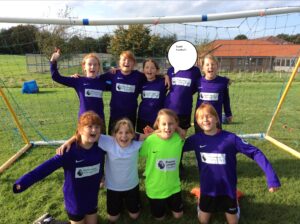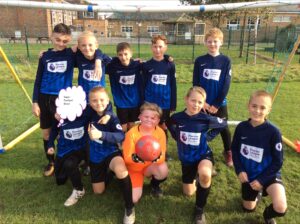 On Tuesday night, both of our school football teams took on their counterparts from Gladstone Road.
In two entertaining encounters, both teams came up trumps with the boys winning 9-5 and the girls winning 13-1.
Girls
"The match was very fun and it's not Gladstone Road's fault because it was their first match and I hope they had a good time too!" (L. Mills)
"It was a brilliant match. It was a wonderful and a great experience for Northstead girls and Gladstone Road. Also, I say well done Northstead! (I. Hall)
Goalscorers for Northstead – Ava P (6), Isabelle H (3), Evie L (2), Anna (1) and an o.g. Well done to all the girls on fantastic teamwork, communication, passing, pressing and accurate shooting.
Boys
Goalscorers for Northstead: Spencer R (4), Jay A (3), Joey C (1), Georgie (1).
A great performance as a team with some excellent goals scored. Well done boys!